Open plots in the city of pearls - Hyderabad are the new favourite amongst investors and potential families. While there has been a tremendous rise in the growth of real estate in 2022, with a 101 % year on year rise than 2021 for Hyderabad's real estate market. With property registration reaching the peak and with a soaring number of housing units sold last year, the real estate graph is yielding optimistic figures, thus also making open plots in Hyderabad popular.
When it comes to buying a property in a beautiful city like Hyderabad, you as a customer must be dealing with so many choices, often leading to confusion. On one hand you wish to make a modest investment in HMDA approved (Hyderabad Metropolitan Development Authority) open plots while the very next moment you start worrying about the future of your family, thus leaving you in a dilemma. Now, worry not. Srihi Infra brings you some fabulous residential plots in Hyderabad for sale.
What customers look for ?
Best HMDA approved open plots.
Best locations and price.
Luxury and comfort.
Good returns on investment on open plots.
Our completed ventures :
Open plots & villa plots at Gandimaisamma
Srihi Infra - My Fortune : A magnificent and modern venture with HMDA approved open plots and villa plots near Gandimaisamma, Hyderabad. Strategically located in the fresh and green environs, Srihi Infra - My Fortune, is closer to outer ring road, Malla Reddy Engineering College, Malla Reddy Narayana Hrudayalaya, IAF academy Dundigal and renowned pharma companies.
Brilliant project highlights include :
Gated community plots.
Avenue plantation.
Yoga Park.
Childrens play area.
LED lighting system.
Special seating area for elders.
Open gym.
Amphitheatre.
Drinking water.
Excellent security & surveillance.
Villa plots and residential plots are becoming popular just like a butterscotch or vanilla flavoured cake. With such advantageous gated community plots, the confidence grows even stronger. For any queries with regards to the sale of open plots in Hyderabad or (HMDA approved open plots in Hyderabad). feel free to reach Srihi Infra - your dedicated real estate service partner. We are grateful to our customers for showing their trust in us, making our My Fortune venture a grand success.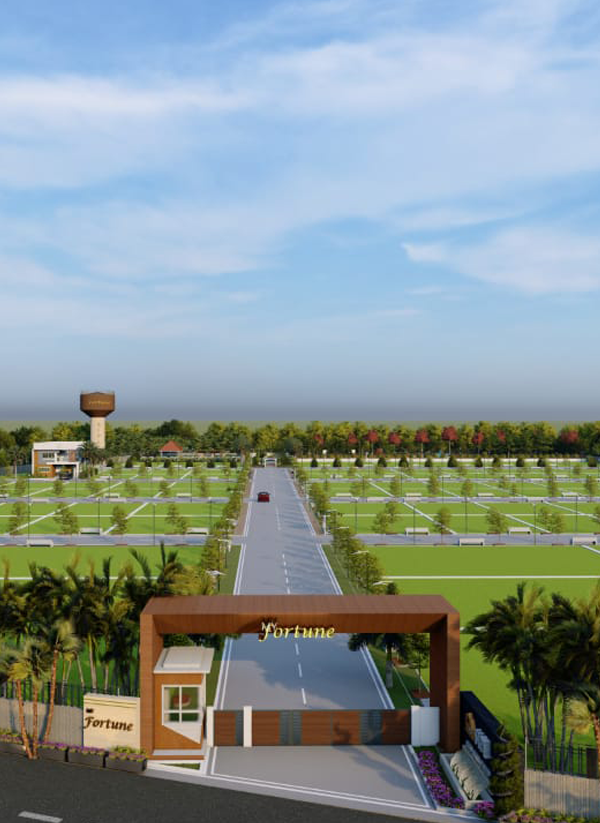 Our ongoing ventures :
Open plot venture at Mangalpally
We are delighted to announce our mega ongoing residential plot venture at Mangalpally, near Ibrahimpatnam. For Srihi Infra this HMDA open plot venture is our second major milestone since our beginning in 2014. This venture is a perfect for families who prefer gated communities, thus fulfilling your dream
Mangalpally is a scenic area covered with shades of green vegetation and landscape, giving you that aah, I just need this peaceful location feeling. Our residential plots at Mangalpally for sale, now include features such as :
Avenue Plantation
Gated community
Yoga Park.
Open Gymnasium
Kids play area
LED lighting system
Special zone for elders.
Walking track
Drinking water.
High level of security
If you are someone who is looking forward to buying the best HMDA plots in Hyderabad, then you are the right spot. To buy open plots and for sales related queries simply reach us.
Residential plots for sale at Ravalkole in Medchal.
Medchal region is witnessing a massive popularity in terms of real estate growth. However, Srihi Infra : the best real estate company in Hyderabad has chosen a location that would be impossible to think of. Our HMDA open plots at Ravalkole Srihi Infra- Aura, not only hosts a range of residential plots, but also circulates harmony and freshness. The perks of living in a gated community are unique. Our Ravalkole venture highlights are as follows :
Special walking track.
Badminton court.
LED lighting system
Yoga park.
Kids play area
Relaxation zone for seniors.
Open gym
Avenue plantation
Drinking water.
Unmatched security system.
With the real estate market already growing manifold, it's high time that you make a wise judgement in terms of investment in open plots in Ravalkole, Medchal. Reach us for more details.